Kylie Leonard is a Taupo based Dairy Farmer, Governance Specialist, and dual Board Chair.
Kylie Leonard was elected to the Fonterra Cooperative Council in 2020 and serves on the Cooperative culture committee. She is also on the Taupo District Council, representing the East Rural Ward, a Director of Vetora and is a Trustee of Hillary Outdoors.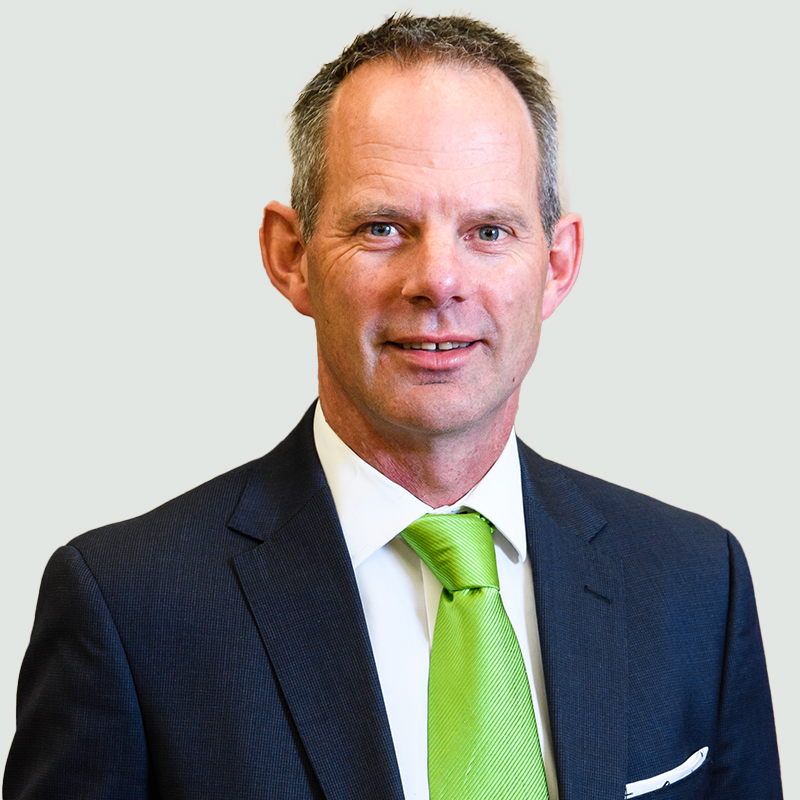 James Allen is a Waikato based Agribusiness Consultant and Managing Director. James Allen is CEO of AgFirst, and his consultancy work is focused on business planning, farm systems design, environmental management, and agribusiness project work, both nationally and internationally.
James is also the president of the New Zealand Fieldays Society, a Fellow of the New Zealand Institute of Primary Industry Management, and a previous national president of New Zealand Young Farmers.
Kerry Worsnop is a Gisborne based Sheep and Beef Farmer, Company Trustee, and Environmental Consultant.
Inspired by extramural study, the next few years incorporated various roles in the community and employment, building a toolkit based on resource management skills and a passion for interface between policy and the 'real world'. This interest led to a three-year term as a Gisborne District Councillor.
Matt Iremonger is a Sheep and Beef and Dairy Farmer who operates diverse portfolio of pastoral farms on Banks Peninsula and in the Ellesmere district in Canterbury.
Matt studied at Lincoln University graduating with a BCom (Hons) and completed the Rabobank Executive Development Program in 2017.
Parmindar is a fourth generation New Zealand dairy farmer of Indian descent. A company director and independent consultant, she is near completion of her master's degree at Waikato University.
A horticulturalist from the Hawke's Bay, Anthony is of Ngati Kahungunu descent. He leads, organises, and conducts horticulture courses and training programmes with Fruition Horticulture, New Zealand Apples and Pears, Tatau Tatau o te Wairoa, Ministry of Social Development and Ngati Kahungunu Inc.
Lucie is of Dutch descent and is based in Wellington. She currently leads a new team at the Ministry for Primary Industries (MPI) that is looking at disruptions to the domestic food and fibre supply chains, and primary sector COVID recovery.
Tracy Brown
Tracy lives near Matamata on a 700 cow, 310ha farm 'Tiroroa' with husband Wynn and four children.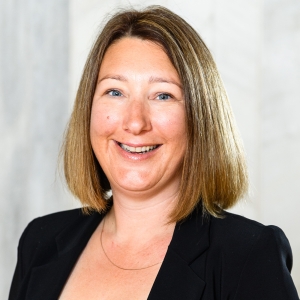 Shannon Harnett
With experience in dairy, sheep & beef and horticulture, Shannon held senior management and accounting roles before becoming director at Rural Accountants.

Ben McLauchlan
Living in Rapaura, Marlborough, Ben owns and runs a 102H vineyard growing Sauvignon Blanc, Pinot Noir, Pinot Gris and Chardonnay grapes.
Phil Weir
Living on the slopes of Mt Pirongia, 30 minutes from Hamilton, Phil is active in farming his co-owned 240ha drystock property with his wife Megan.
Edward Pinckney
Edward has been involved in his family's business since 2006, managing Morley Creek near Ohai.
2019 Nuffield New Zealand Scholars
Andy Elliot
Twitter: @AndydElliot
Study Topic: Redefining Our NZ Food Export Proposition: A Focus on Nutrition & Health.
Simon Cook
Twitter: @TePukeSimon
Study Topic: On Farm Biosecurity. The Importance of the Farm Gate.
Kate Scott
Twitter: @katescoNZ
Study Topic: Enabling Better Environmental Outcomes in Agriculture.
Turi Mcfarlane
Twitter: @turi_mcfarlane
Study Topic: Farm Planning for a Sustainable Future.
Solis Norton
Twitter: @solisnorton1
Study Topic: Energy Use in New Zealand's Primary Food Production Chains and a Transition to Lower Emissions. 
Jason Rolfe
Twitter: @jasonrolfe2
Study Topic: Developing an Online Sales Strategy for New Zealand Food
Mat Hocken
Twitter: @MatHocken
Study Topic: The Innovative Farmer Generating innovation through a farmer and grower-led system of innovation.
Mat's profile
Rebecca Hyde
Twitter: @bechyde83
Study Topic: Effective Industry Collaboration for Environmental Gains
Nadine Porter
Twitter: @farmjourno
Study Topic: Citizen Centric positioning of the New Zealand Agri Food Sector
David Kidd
Twitter: @davidkidd2017
Study Topic: Growing value for New Zealand's Red Meat Industry
Ryan O'Sullivan
Twitter: @nnz17ryan
Study Topic: The continued competitiveness of Grassed based farming
Jessica Bensemann
Twitter: @JessNuffield16
Study Topic: Internationalisation of New Zealand Agribusiness
Richard Fowler
Twitter: @fowlerr81
Study Topic: Cell cultured food and the potential impact on animal farming
Sam Lang
Twitter: @hillcountrykiwi
Study Topic: Regenerative Agriculture
Bede O'Connor
Twitter: @BedeFarm
Study Topic: How will the internal development of the China Dairy Industry effect New Zealand?
Tom Skerman
Twitter: @tskerman
Study Topic: Governance
Dan Steele
Twitter: @danblueduck
Study Topic: Adding Value Through Environmental Management
Ben Allomes
Twitter: @ballomes
Study Topic: Leveraging off Human Capability
Satwant Singh
Twitter: @satwantksingh
Study Topic: Managing Farm Income Volatility
Sharon Morrell
Twitter: @DairyingBOP
Study Topic: Communities Coping With Limits
Paul Olsen
Twitter: @olsenagri
Study Topic: Global Potato Production – Helping Feed the World
John Murphy
Follow John johnmurphy14.wordpress.com
Twitter: @NZGarlic
Study Topic: How does an agricultural business maintain its essence and become better at fulfilling its purpose?
Lucy Griffiths (nee Cruikshank)
Follow Lucy innov8aotearoa.blogspot.co.nz
Twitter: @Innov8Aotearoa
Study Topic: Business Plan for the NZ Sheep Dairy Industry
Mel Poulton
Follow Mel poultononthewing.wordpress.com
Twitter: @MelWNI
Study Topic: Capturing Value
Daniel Shand
Follow Daniel danshand.wordpress.com
Twitter: @nzprimarily
Study Topic: The use of mobile technology in the red meat sector
Tafadzwa Manjala
Follow Tafi http://nuffield2013.blogspot.com.au/
Twitter: @TafadzwaManjala
Study Topic: Good to Great Extension – Influencing on farm change at pace and scale
Sophie Stanley
Follow Sophie http://sophiestanley.wordpress.com/
Twitter: @sophiethekiwi
Study Topic: Harnessing Social Media in Agriculture
Lisa Harper
Follow Lisa http://harpernuffield13.blogspot.com.au/
Study Topic: Supporting entrepreneurship in New Zealand agriculture
Natasha King
Follow Natasha http://gonenuffing.wordpress.com/
Twitter: @NatashaKingNZ
Study Topic: Can Generating Gas and Electricity be the Solution to New Zealand Dairy Effluent Management?
Stephen Wilkins
Follow Steve http://stevewilkinsnuffield.blogspot.co.nz/
Twitter: @SteveWilkins10
Study Topic: Synergies between arable and dairy – With a focus on effluent and nutrients
Sandra Faulkner
Study Topic: Maximising Farmer Value within the Natural Fibre Supply Chain 
Richard Fitzgerald
Study Topic: Capability Development of Farmers through Farmer Networks
Michael Tayler
Study Topic: Future Technologies in Arable Farming
Nicola Waugh
Study Topic: Farmer Adaptation to Change with the Threat of Regulation
David Campbell
Study Topic: Understanding Our Asian Customers
Paul McGill
Study Topic: Catchment Management Strategies
Desiree Reid
Study Topic: How Do Dairy Co-Operatives Grow For Farmers' Benefit?
Ian Knowles
Study Topic: Agriculture Education and Training in New Zealand
Alex Jack
Study Topic: Animal Welfare, Environmental and Ethical Issues Affecting The Value Of New Zealand's Pastoral Products
Mandi McLeod
Study Topic: Family Business Continuance: A Global Perspective
Gregg Pardoe
Study Topic: Indigenous Peoples and How They Have Adapted To Modern Farming Practices
James Parsons
Study Topic: Supply Chain Relationships and Value Chain Design
Ali Undorf-Lay
Study Topic: Bridging the Divide
Craige Mackenzie
Study Topic: Understanding the Carbon Footprint in Farming Systems
Les Keeper
Study Topic: Adding Value to New Zealand Milk
Jane Mitchell
Study Topic: Meat Supply Chains and Climate Change
Steven Sterne
Study Topic: The Value Chain in Pork Products in New Zealand
Ben Todhunter
Study Topic: Integration of Conservation and Farm Production
Vaughan Templeton
Study Topic: Sustainability of Agricultural Systems regarding Nutrient Losses
John Wright
Study Topic: Primary Industry Investment in Longer Term Research and Innovation
Andrew Watters
Study Topic: How Companies Innovate and How New Zealand Companies Can Innovate Better
Andrew Fox
Study Topic: Use of Antibiotics in Food Production/Lamb Marketing Opportunities in North America
Murray King
Study Topic: Staffing Solutions for Primary Industries
Jim van der Poel
Study Topic: Capital Structures of Large Corporations
Adrian Gault
Study Topic: To GE or Not to GE? New Zealand's Dilemma
Juliet Maclean
Study Topic: The future impact of biotechnology on stock, forage and food
John S. Wilson
Study Topic: Measuring co-op and plc performance
Hugh Ritchie
Study Topic: Sustainable Farming Systems
New Zealand Nuffield Farming Scholars 1980-1999
Richardson, Alan.G. (Sonia) Tapanui
Study Topic: Sustainable and organic livestock farming in the EU, quality assurance schemes for livestock farms, impact of animal welfare groups
Tither, Catherine
Study Topic: The issues facing the dairy industry in a changing world market.
James, Mrs Marise L. (Bryn) New Plymouth
Study Topic: Ownership structures of the dairy industry, animal welfare, environmental and food safety issues – UK, Singapore, Malaysia, Europe, USA.
Old, Kevin M. Morrinsville, now Canterbury Study Topic: Dairy industry structures – Europe, USA, Argentina.
Douglas, Murray B. (Marcelle) Whangarei
Study Topic: Resource management issues, dairy processing and marketing in the UK and Europe.
Harris, Paul M. Tutira
Study Topic: Marketing of primary products – Asia, Europe, UK, Eire, Eastern bloc.
Raine, Julian R. (Cathy) Nelson
Study Topic: Integrated fruit production in response to European developments in this field – Chile, USA, UK, Europe.
Brown, Douglas A. (Jeannie) Oamaru
Study Topic: Sheep industry in EU – UK, Ireland, Europe, China.
Taggart, Murray J. (Gina) Oxford
Study Topic: Meat marketing, branded versus generic promotion – Europe
Wright, A Stuart. (Angela) Sheffield
Study Topic: Seed potato production, disease management in arable crops – UK, Canada, Holland, France, Zimbabwe.
Barton, Roger T. (Barbie) Greytown
Study Topic: TB, animal welfare, chemical residues in wool – UK, Ireland, France, Belgium, Germany

Reilly, A P. (Tony) (Kathy) Takaka
Study Topic: Social effects of GATT. Environmental impacts of Ag. Dairy breeding. Rural education
Polson, Alastair R. (dec'd), (Bo) Wanganui
Study Topic: On farm quality assurance, meat marketing, trade and the environment – UK, France, Dk
Schrider, Noel A. ( Maria) Patea
Study Topic: Animal production, welfare and environmental effects associated with high input dairying – UK, Ireland, Holland, France.
Vernon, Jenni A. (Gordon) Ngaruawahia
Study Topic: Milk Marketing Board Changes – Netherlands, France, UK.
Jopp, A J. (Tony) (dec'd), (Jillian) Alexandra
Study Topic: Agricultural policy in the UK and Europe
Mackenzie, R Ian. (Diana) Ashburton
Study Topic: Farm management – UK, Denmark, Holland, France, USA, Canada
Howey, A C. (Tony) (Afsaneh) Pleasant Point
Munro, Dennis L. Wairoa
Study Topic: The international markets for the NZ sheep and beef sector – M. East, UK, Europe, USA
Daniell, Derek M. (Chris) Masterton
Study Topic: Chilled lamb, joint ventures, genetic engineering, wool promotion, effects of intensive farming on the environment – UK, Europe, Russia, USA
McNab, Bruce. (Fay) Oamaru
Study Topic: Marketing NZ sheep meat in Europe
Luscombe, Philip C. (Ainsley) Manaia
Study Topic: EC policy trade issues, environmental pollution. UK, Ireland, Europe
Palmer, John L. (Sally) Nelson
Study Topic: International fruit marketing – UK, Europe, USA.
Shepherd, David J. (Elizabeth) Mosgiel
Study Topic: Land ownership, farm occupancy systems, rural financing
Grant, Alan G. (dec'd), (Alison) Ashburton
Study Topic: Market access arrangements for NZ meat, marketing effectiveness of NZ Meat Board – UK, N.Europe, USA, Canada
Mandeno, Tom G. (Anna) Tuakau
Study Topic: Sheep and wool industries, reorganisation of local govt in Scotland – UK
Lee, W W. (Bill) (Susie) Gebbies Valley
Study Topic: Wool promotion and marketing – UK, Europe
Mathis, Geoff C. (Marion) Tirau
Study Topic: UK dairy industry – all EEC countries
Davison, Richard W. (Elizabeth) Culverden
Study Topic: EC sheepmeat regime, history of agricultural protection – UK, France, Belgium
Hamilton, Bruce N. (dec'd)  (Joan) Westport
Study Topic: Industrial relations, environmental conflict resolution – UK, France, Israel, Holland, Denmark, Canada
Herlihy, Gavan J. (Gerarda) Ranfurly
Study Topic: Water adminisration, meat marketing. – UK, France, Ireland
Kirke, Derek M. (Clare) Wanaka
Study Topic: The production, manufacture and marketing of man made and woollenfibre – UK, France, Germany, Greece, USA
Cook, Peter L. (Jan) Stratford
Study Topic: Production, processing, marketing/devt wool; beef from the dairy industry – USA, Canada, UK, W.Europe
Hurst, Dave P. (Nicky) Te Puke
Study Topic: Multiproduct farm and business management with emphasis on dairying. – UK, Europe, USA
Marshall, Hon Denis W A., (Annette) Queenstown
Study Topic: Marketing primary products. Role of CAP. – N America, UK, Europe
Nelson, R Martin. Te Aroha
Study Topic: Beef potential of NZ dairy herd – USA, UK, France
Jackson, Peter A H. (dec'd) (Pru) Ngaruawahia
Study Topic: Sheep production. Marketing of wool and meat products, – UK, Europe, USA
Pye, Alan J. Christchurch
McFarlane, Don G. (Di) Temuka-now Geraldine
Study Topic: Crop management, irrigation, co-op marketing, resource planning UK, Israel, USA
Shirley, Graeme A. (Anne) Tauranga
Study Topic: Rural servicing and social issues wich affect rural communities- Meat Industry – UK, France, Denmark, Holland, USA
Dunlop, Kerry J. (Kit) Winton
Study Topic: Meat marketing, co-operatives, management of prolific sheep – UK, France, Denmark
Jennings, Owen R. (Doreen) Auckland
Study Topic: Dairying, wetlands, environment. – UK, Ireland, Europe
New Zealand Nuffield Farming Scholars 1951-1978
Hopkins, John D. (dec'd) (Elaine) Manawatu
Study Topic: Dairy farming – UK, America
Percy, J Cedric. (dec'd) (Ronny) Masterton
Study Topic: UK, Europe, USA
Robertson, Graham B. Ashburton
Study Topic: Arable farming – UK, Europe
Glass, Eddie., MBE. (dec'd)  (Valerie) Ashburton
Study Topic: Farm management – UK, USA
Murfitt, Garry P. JP. (Jane) Pahiatua
Study Topic: Meat and wool production and marketing from farm gate to consumer. – Asia, UK and Europe
Hall, Grahame W. (Sandy) Rotorua
Study Topic: Dairying, co-operatives, local government – UK, Europe 1975
Neilson, Geoffrey W. (Ailsa) Dunedin
Study Topic: Requirement and methods of retailing meat and wool. Farm training institutes – UK
Bull, Douglas M L. (Tess) Whakatane
Study Topic: Large farm management, farmer training, agricultural co-operatives – UK, Rep Ireland
Kingsbury, Lyn R. (Gillian) Rakaia
Study Topic: Irrigation, sheep breeds, devt of agricultural training – Israel, UK
Horrell, P John. (Judy) Northland
Study Topic: Intensifying land usage, forestry
Wright, Alex G. (Joan) Rakaia
Study Topic: Arable herbage seed production, plant variety rights – U
Mitchell, Robin F. (dec'd) (Judith ) Palmerston North
Study Topic: Dairy and beef – UK
Jensen, Peter P. (Anne) Tauranga
Study Topic: Dairying – UK, Ireland, Denmark
Plummer, Timothy J. (Mary) Waipawa
Study Topic: Applied animal genetics – UK
Pinney, Bernard. (dec'd) ( Jenny) Canterbury
Gower, Derek H. Hamilton
Study Topic: Large dairy farm mangt. – France, UK, Canada
Geddes, Kevin J D. (Lorraine) Christchurch
Study Topic: Agri politics, wool – UK Burnside,
Robbie A. (Elspeth) Balclutha
Study Topic: Agricultural training, beef overwintering systems, meat processing and marketing – U
Waite, Barry T (dec'd) (Margaret) Te Puke
UK Scholar 1971, emigrated 1977
Study Topic: Dairying and grassland – Australia, NZ
Elworthy, Sir Peter H. KB (dec'd) (Fiona)
Study Topic: Co-operatives, agricultural politics UK
Macdonald, Ken J., JP., Tauranga
Study Topic: Dairy farming – UK.
Watson, D G. (dec'd) Canterbury
Study Topic: Management and training – UK
Scott, Jonathan M. Woodend
McFall, Morris S. (Hilary) Te Awamutu
Study Topic: Intensive dairying – UK, Ireland, Germany, Canada, USA
McLaren, Ross E. (Jan) Hamilton
Study Topic: Large dairy herds and beef from the dairy herd – UK, USA
Naylor, Max R. (dec'd) Queenstown
Study Topic: Business management, sheep breeding – UK
Acland, John O. (Rosemary 'Ro' – dec'd) Geraldine
Wright, Ness Q. (dec'd) Sheffield
Harvey, Don J. (dec'd) (Margaret) Taranaki
Study Topic: Dairy beef
Tripe, J Nick. Wanganui
Study Topic: EEC entry by UK. Prolific sheep, intensive beef
Bamford, Michael T. (dec'd) Masterton
Kneebone, John T., CMG. (dec'd) Tirau
Graham, Frank C. (Beverley) Turangi
Study Topic: Sheep and cropping – UK
Morrison, Pat G. Darfield
Study Topic: Arable farming
Cocks, J Ron. (dec'd) (Jessie) Ashburton
Dalzell Reg. (dec'd) (Doris, dec'd) Winton
Study Topic: Cereal production, sheep production, farm management
Clarke, John. (dec'd)  (Margaret) South Otago
Study Topic: Sheep farming, cropping – UK
O'Connor, John D. (dec'd) (Del) Westport
Study Topic: Dairying, small farms, devt of marginal land – UK
Daniell, John L. (dec'd), (Christine) Masterton
Pullar, Gordon J. (dec'd), (Margaret) Gore
Study Topic: Sheep, meat, wool production, marketing, supplementary feed crops, grain bulk harvesting and handling – UK
Hunt W F. (Bill) (dec'd), ( Ruth) Cromwell
Study Topic: Small seed production, feed lots for cattle – UK, USA
McLennan, Brian A. (dec'd) Masterton
James, H Alan. (dec'd) Masterton
McKenzie, Don K (dec'd) Ashburton
Baker, David G. (dec'd), (Allison) Cave
Hulston, Don J. (dec'd) Waimate
Badger G E. (dec'd) Okaihau, Kaitoke
S Don Sinclair. (dec'd) Nelson
Curd, P C. (dec'd) Ashburton
Study Topic: Rearing and Finishing Beef Cattle in the UK
McLean, R J. (dec'd) Invercargill
De Lautour, Philip A. (dec'd), (Natalie) Wairoa
Study Topic: Sheep and cattle breeds in the UK, with assessment of their value to NZ
Mackenzie, Clutha N. (dec'd) Scargill
Corrigan, John R. (dec'd) Matamata and Tauranga
Jarman, F W (dec'd) Darfield
Gordon, Rt.Hon. J B. (dec'd) Heriot
Holderness, T D John. (dec'd) Gebbies Valley
Slater, Gilbert S. (dec'd ) Geraldine
Linklater, H M. (Jack) (dec'd) Palmerston North
Nutt, Graham A. (dec'd) Christchurch

Plummer, Peter S. (dec'd) Waipawa
Murphy Brian E (dec'd) Kaponga, Taranaki

Hilgendorf, Sir Charles. (dec'd)
Our programmes work in partnership with some of New Zealand's leading agribusiness organisations – click here for more.​