Applications for the next Lincoln-based programme close
midnight Sunday, 1 May 2022.
Kellogg Programme Overview
The Kellogg Rural Leadership programme is a modern delivery platform designed to expand scholars' 'contextual intelligence' and the critical thinking required for effective leadership.
In 2021 it became possible to concurrently achieve your Kellogg qualification and a Post Graduate Certificate in Commerce from Lincoln University, for those who meet the entry criteria. You'll need to enrol prior to starting the programme.
Alternatively, both Massey and Lincoln Universities can offer recognised prior learning (RPL) in the form of 60 credits towards a post graduate qualification e.g., PG Dip. or Masters degree.
Both excellent options for keeping the momentum up on your study journey.
The six-month course includes three phases, 19 days of programmed content delivered in three residential-based phases and course project report between Phase One and Phase Three. 
Course content is varied and intensive by design with presentations, case studies, field trips, discussions and group work as well as a self-directed project of personal interest.
Each day there is a review session which pulls together the threads and key discussion points to consolidate learnings.
Phase One: Leadership tools and industry contexts.
Nine-day (eight-night) residential module at Lincoln University

Phase One is made up of three key components which provide the foundation for the course.
Leadership skills and tools including personal and team styles & outcomes, design thinking, critical analysis tools, design thinking approaches
Leadership Applications – of skills and tools in various situational contexts
Leadership Strategic Contexts – specific focus on New Zealand food and fibre sector strategies and leadership challenges.
Phase Two: Political, economic and environmental context.
Five-day (four-night) residential in Wellington
Phase Two is held in Wellington to gain greater insights into the political and economic macro environment and decision making and policy development contexts. Focus is on how to engage and influence decision making at local, regional and central government and industry level.
The leadership contexts and personal leadership styles are personalised with the opportunity to meet and discuss with political, industry and business leaders around their individual leadership experiences challenges, and personal leadership approach.
Phase Three: Leadership application goal setting.
Five-day (four-night) residential at Lincoln University.
Phase Three is the culmination of the project work and the opportunity to demonstrate the application of research, presentation and critical analysis skills before colleagues and industry representatives with questioning and discussion, followed by peer feedback. 
Case studies and industry leader challenges also provide further application of learnings. Goal setting for the future including personal brand identification and presentation provide the platform for ongoing leadership development.
Course report project.
The Individual research project is undertaken between phase one and phase three of the course. 
Scholars choose a topic of interest and value which can contribute to developing leadership outcomes and aspirations. The project brings together problem/research question definition, research tool application, critical analysis, management report writing and presentation.
Topics covered and delivery.
Phase One.
Presentation skills, leadership skills, critical and design thinking and research skills.
Break out meetings to discuss your project topic with the Academic Director.
A team building day.
Sector overview and strategic insights on governance, Maori agriculture, Rural communities.
Panel discussions with Kellogg Alumni
Networking function
You will also break into smaller cohorts where you'll have the opportunity to bounce ideas around, and form strong bonds and networks with a smaller group.
During phase one and phase two there will be a series of Zoom calls so that you can check in with your cohort on your progress.
Phase Two.
The Political environment.
How to influence decision making.
The role of NGOs.
Lobbying.
How to prepare a submission.
How legislation is created and how to get involved.
You will also:
Meet with MPs and the Minister.
Visit Parliament to experience question time.
Visits with sector leaders, industry leaders, Govt chairs.
Attend a networking function in Wellington – you can invite someone along to attend.
Phase Three.
Note:  We ask scholars to submit their reports three weeks prior to Phase Three commencing.
Scholars present their individual reports to the group which are followed by Q&A sessions.
A springboard discussion – where you'll discuss what you'll do next with your leadership aspirations and prepare your development plan.
Graduation is on the last day of Phase Three where you'll be awarded with your Kellogg Graduation certificate.
The Programme has a strong management and delivery team with the Programme Leader, Academic Director and high calibre presenters from the New Zealand agri-food & business sector as well as leadership workshop specialists. 
Dr Scott Champion - Programme Director
Dr Scott Champion is the Founding Partner of Primary Purpose and is an experienced leader, strategist, facilitator and executive manager. He has worked across tertiary education, innovative organisations in the private sector and industry service delivery and advocacy for more than 20 years. In April 2016, he completed a decade working for the national sheep and beef industry body, Beef + Lamb New Zealand, the last 7.5 years as Chief Executive Officer. He was also concurrently Chief Executive Officer of the New Zealand Meat Board for this period.
Since May 2016, Scott has been consulting across food, agriculture and natural resources, and in June 2017 co-founded the specialist consulting practice Primary Purpose to continue working in these areas by drawing on a mix of disciplines, combining data and information with human centred insights. Scott also has governance and technical advisory roles in the primary sector, not for profit and community organisations.
Scott is passionate about the primary sector, and identifying, creating and connecting strongly with 'communities of interest' and customers/clients to build effective products and services that make a difference.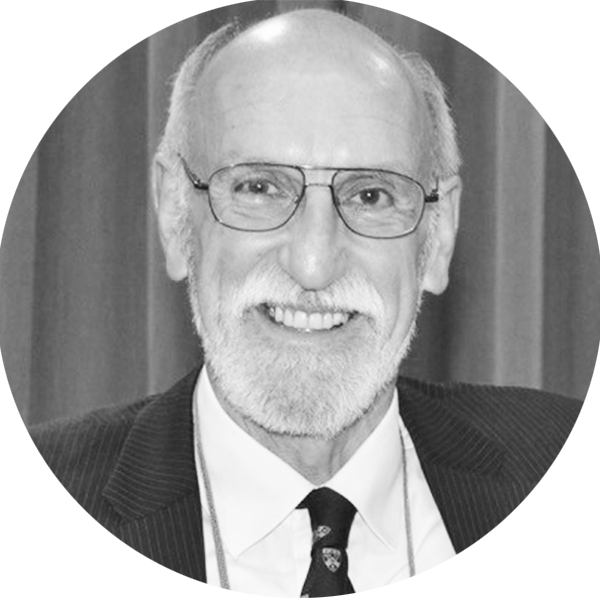 Dr Patrick Aldwell - Academic Director
Dr Patrick Aldwell has worked with the Kellogg Rural Leadership Programme for over 20 years. He is passionate about life-long learning, the natural sciences and supporting those he has taught and encouraged.
After retiring from Lincoln University as Dean of the Faculty of Commerce in 2012, Patrick has continued to focus his attention on agribusiness programmes that facilitate leadership in the sector. These include the Kellogg Rural Leadership Programme, the Horticultural Leadership Programme and more recently, the Nuffield Scholarship and Future Food Network programmes. Over the years he has been privileged to have had the opportunity to study, work and travel throughout the world meeting many different cultures.
Prior to returning to Lincoln in 1998 he was a scientist at the then Forest Research Institute in the Trade, Marketing and Economics group for almost 20 years. During this time he worked on New Zealand land use issues and internationally for the UN and for the World Bank, mainly on capacity-building for science infrastructure projects.
Patrick's disciplines are in the fields of regional and industrial economics and strategic management. He has degrees from Massey University, Monash University, the University of Washington and a Dip Agr from Lincoln University. Today his academic interests lie in fields of technological change, rural issues, and the interface between agricultural intensification and other ecosystems.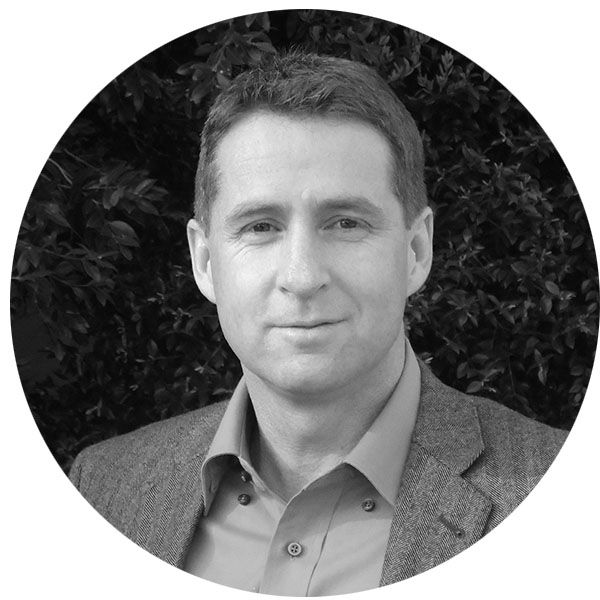 BA UNSW, MBA Massey University

Phil is currently based in Invercargill and has been a free-lance consultant since February 2014. At that time, he established Across Performance Limited while concluding his MBA research at Massey University.  
In recent years, Phil's work has included delivery of leadership development training, postgraduate business education in strategy and innovation, and facilitation of strategy and co-innovation workshops in a variety of contexts. Phil currently co-chairs Southland's Regional Forum, framing advice on freshwater management for the Regional Council. 
From 2011 Phil worked for three years as a Senior Lecturer and Project Manager for Massey University's Centre for Defence and Security Studies. In this capacity he managed the university's commercial relationship with the Royal Brunei Armed Forces (RBAF), including programme development, coordination, and delivery of teaching activities in Brunei. Phil's teaching activities also extended to delivery of postgraduate education to the New Zealand Defence Force's Joint Command and Staff Course. 
Previously, Phil enjoyed a 25-year career as a Regular Force officer with the New Zealand Army, progressing through a variety of command, staff, instructional appointments, and deployments. Highlights included three years as unit commander of an Engineer Regiment, a three-year posting to Canberra as Military Attaché at the NZ High Commission, and a year studying at the Singapore Armed Forces' Joint Command and Staff College.
David Nottage - Professional Trainer and Speaker
David Nottage is the Director of Torque Ltd (founded in 1994) and a World Champion of public speaking.
David has been actively involved with presentation skills for over 28 years and his ambition was to use his knowledge and skills to help people to be more confident in their Business Presentations and Communication Skills.
TORQUE's motto is; 'Presentations that work for life' and David certainly practices what he preaches as is evident by his many successes.
David attributes his success to a combination of factors including his goals and aspirations to become a World Champion. As a professional trainer and speaker he believes the single most important factor in being successful in business is to generate and maintain an effective team who can represent their organisation in a dynamic and professional manner.
David is an Australian born New Zealander, a Kiwi with an attitude, an attitude for success. He has come a long way in the past twenty plus years from someone who was too scared to speak in front of a group of four people without a massive anxiety attack, to being a dynamic presenter who eclipsed over 20,000 Toastmasters to win the ultimate pinnacle in public speaking, the World Championship for Toastmasters International.
Rob Hoult - Leadership Development Specialist
Rob is the founder and principal of Team Leader Leadership Development Limited and provides specialist leader development services to a wide range of organisations in New Zealand.
Prior to establishing Team Leader, Rob completed a thirty-year career as an officer in the New Zealand Defence Force. Rob's career as a professional leader allows him to talk to other leaders with credibility. His experience leading diverse teams in multi-national settings has provided a depth of practical ability that he can back up through extensive knowledge on the science and art of leading teams. As well as having extensive practical leadership experience, Rob spent over a decade of his service leading the design and delivery of leader development programmes for the New Zealand Defence Force and his contribution in this field was recognised through the award of the Distinguished Service Decoration in the 2013 Queen's Birthday Honours List.
Since establishing Team Leader in 2012, Rob has built a reputation for his ability to engage with a diverse range of leaders, teams and organisations. He has demonstrated success developing leaders and teams whether this be at board level, first level supervisor, or champion sports teams. Rob is at home in the public, private and not-for-profit sectors. He has board experience and has qualified for Chartered Membership of the NZ Institute of Directors.
Rob is married to Karen and has two adult children. His interests include reading, tramping, mountain-biking and flying.
Our programmes work in partnership with some of New Zealand's leading agribusiness organisations – click here for more.​