Welcome to this 'little shorter than usual' March issue of the Rural Leader. 
A cohort of Kellogg Scholars on phase three here at Lincoln, have been delivering their final presentations over the last week. These presentations show Scholars' report research, findings, and recommendations.
We'll be sharing the Scholar reports with Partners in the first instance, then more widely later. Some presentation topics included: 'The carbon sequestration potential of native forestry for the New Zealand Emissions Trading Scheme', 'Animal welfare and climate change', and 'Plastic use and carbon footprint of small to medium New Zealand farms.' 
In the meantime, Kellogg Te Tai Tokerau (Whangarei) graduated earlier this month. Their research reports are up on our website here. 
Kellogg Lincoln applications close 1 May. Here's a breakdown of this upcoming programme's key dates.
We also share an article written for Lincoln University Alumni publication, Landforms. The article covers Kellogg programme accreditation, and more broadly, the long-standing relationship between Rural Leaders and the University. 
We also take a look back at three presentations from Nuffield Scholars as relevant today as they were then. In the first one, Turi McFarlane (2018) talks about farm planning for a sustainable future. In two, Andy Elliot (2018) talks about a new business model for nutrition and health – through an 'Exporting Aotearoa' lens. And in presentation three, Hamish Murray (2019) talks about future farm workplaces.  
We also bring you insights from the Nuffield Contemporary Scholar's Conference in Norfolk, UK, where Lucie Douma and Parmindar Singh, 2022 Nuffield Scholars, have been based for the past two weeks. 
In Alumni in the Spotlight we look at the appointment of Nuffield Scholars, Andy Elliot (2018) and Mat Hocken (2017) to the Investment Advisory Panel (IAP) for Sustainable Food and Fibre Futures (SFF) and Cam Lewis being featured on TVOne.  
Stay well, and we hope you enjoy this issue of The Rural Leader.
The Team at Rural Leaders.

Notes from the 2022 Nuffield 2022 Contemporary Scholar Conference.
Lucie Douma and Parmindar Singh, 2022 Nuffield New Zealand Farming Scholars, have been in Norfolk, United Kingdom, for the Contemporary Scholars Conference (CSC). The theme of this year's conference was "Food, Climate, Health". Here's a look at some of the highlights through our Scholars' eyes.
Three Nuffield presentations worth watching again.
Since our last issue we have completed two of our 2021 programmes which were interrupted by the Omicron wave that started late last year.
Two cohorts have now successfully completed and presented their projects. You can already read the Te Tai Tokerau reports online and the rest will be made available online in the coming weeks.
Watch this space – https://ruralleaders.co.nz/kellogg-our-insights/
While applications closed for the Whanganui based programme, you can still apply for the last programme for 2022. This will be based in Lincoln and starts later this year in June and will finish in time for Christmas.
21 June – 2 December 2022
Phase 1 (Lincoln):
Tuesday 21 June – Wednesday 29 June 2022.
Phase 2 (Wellington):
Monday 12 September – Friday 16 September 2022.
Phase 3 (Lincoln):
Monday 28 November – Friday 2 December 2022.
Applications close on Sunday, 1 May 2022.
Rural Leaders increasingly share alumni with Lincoln University now that Kellogg Scholars can gain a Lincoln Postgraduate Certificate. We share an article written for the University Alumni publication, Landforms – on our shared history and the offer of the accreditation for the Kellogg Rural Leadership Programme.
Nuffield Scholars appointed to the Sustainable Food and Fibre Advisory Panel.
Congratulations to Nuffield Scholars Andy Elliot (2018) and Mat Hocken (2017) for their appointment to the Investment Advisory Panel (IAP) for Sustainable Food and Fibre Futures (SFF).
Andy brings his experience in business development – most recently with AuOra, a health and wellness business within Wakatū Incorporation.
Mat manages a fourth-generation family farm as well as holding several governance roles, including Chair of the Rural Innovation Lab.
Steve Penno, director of investment programmes at MPI commented, "With their range of experience and expertise, our new members are helping to ask the right questions and provide essential guidance."
You can read more about the appointments here.
Cam Lewis, 2009 Kellogg Scholar and mixed farm operator featured on Country Calendar.
Cam Lewis (2009 Kellogg Scholar) and his family combine livelihood and lifestyle on their diverse operation Lewis Farms, in Horowhenua. They have been featured in a recent edition of the Hyundai Country Calendar.
The sandy-loam soils of the region are ideal for growing asparagus. Cam has also added hydroponic berry-fruit and dairying to provide year-round work for their team.
Cam's father Geoff was one of the founders the RSE schemes, often working with people from the same community in Samoa.
Cam has also brought in high performance coaching for leaders and emerging leaders in his team.
It's a highly integrated business, where even the hydroponic growing medium 'Coconut Coir', is used twice and then used a third time as fertiliser. Milk from the dairy operation is turned into ice cream and then has strawberries from the farm added.
You can catch the full episode on TVNZondemand here. Free registration required to view.
New date set for B+LNZ Awards Dinner.
In case you haven't heard, The Beef + Lamb New Zealand Awards Dinner has a new date of Thursday, 29 September 2022 at the Napier War Memorial.
It will be a big night celebrating New Zealand's world-leading red meat sector. It was previously planned for February. At the dinner, winners for all eight categories will be announced.
A special congratulations to 2021 Nuffield Scholar Daniel Eb who is a finalist in the Rural Champion Award. He's up against finalists and Kelloggers, Siobahn O'Malley and Wayne Langford, also in the Rural Champion Award. And congratulations to Academic Partners Lincoln University with two finalists. >
The New Zealand Rural Leadership Trust was also named a finalist for the People Development Award, alongside the Agri-Women's Development Trust and Coadette Lowe.
Read B+LNZ's media release for more information.
We'd like to know what you think of the Rural Leader and of you have any ideas on how we could improve it.
Call to all scholars: Update your details.
It's important for us to keep your contact and other details up to date. Please take a few minutes to fill out our form by clicking on the relevant logo below. This information will not be used outside of our organisation without your permission. Thank you.
We're looking for your top shots.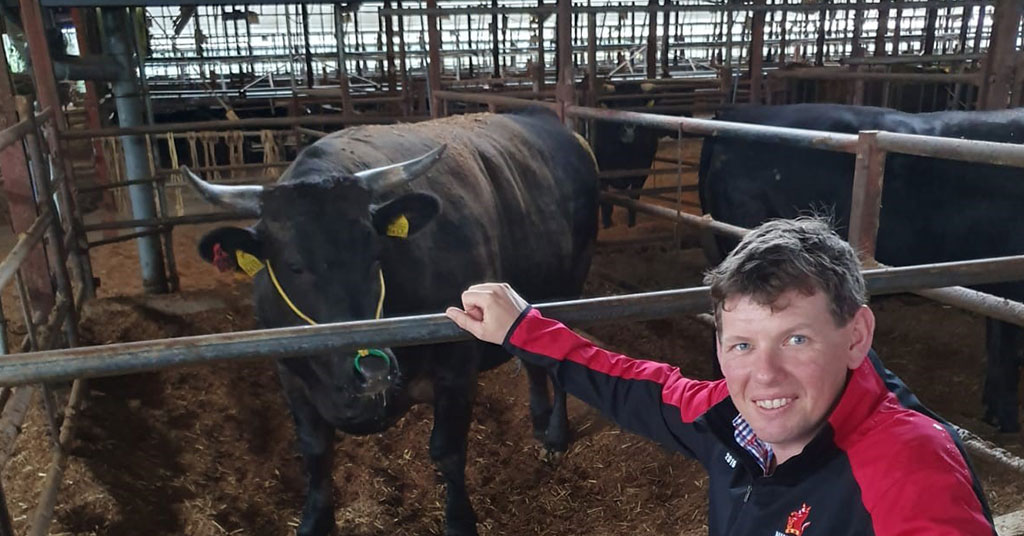 You can probably spot a stock image a mile away, right? We think there's nothing better than the authentic photos you've taken – to celebrate our sector. Especially the good ones. We're after the shots you're happy to share with us of your primary sector experiences, here or abroad. 
These could be on-farm, from businesses across the value chain, or any shot you think exemplifies the primary sector, its people, and its many textures. 
This isn't a competition. Quite honestly, we just need more imagery. Can you help us out? Here's a few shots others have shared with us recently. 
Fire shots (at least 1mb file size) through to denitsastoeva@ruralleaders.co.nz 
Our programmes work in partnership with some of New Zealand's leading agribusiness organisations – click here for more.​