Feel free to contact the team at Rural Leaders at programmes@ruralleaders.co.nz for enquiries regarding course dates or programme application dates.
ideas that grow. presents
Oscar Beattie – 'Impact Investing into NZ's Horticultural Sector'
Are you interested in learning more about what impact investing is, and more specifically in the horticulture sector?
If so, then you'll love this episode with Oscar Beattie, a 2020 Kellogg Graduate and Horticultural Analyst for Craigmore Sustainables in Christchurch, who will tell us in a nut shell what impact Investing is, specifically as it relates to horticulture and agriculture.
If you'd like to profile your research or any innovative work in your business, industry or community that you've been working on since your studies then please get in touch with us at programmes@ruralleaders.co.nz.
A little taster of what you're in for:
Oscar describes Impact investing as an investment that creates intentional impact on the environment and society, whilst at the same time expecting some financial kickback on your money. 
A type of investing that is becoming more relevant to the agricultural and horticultural sectors. More so since the release of the Climate Change Commission Report which has increasing focus on where investment money is going and how it effects other stakeholders, rather than just relying on the bottom line.  
We only need look at the whopping 270% increase globally in impact investing between 2012 – 2018 to know this is a popular topic of interest to those in the Primary and Horticultural sector.  
We know you'll love tuning in to this episode!
Click here to read Oscar's Kellogg report : Sustainable Impact Investing into New Zealand's Horticultural Sector: Is there an Opportunity and Can We Capitalise on It?
NZRLT appoints Natalie Bowie as Associate Trustee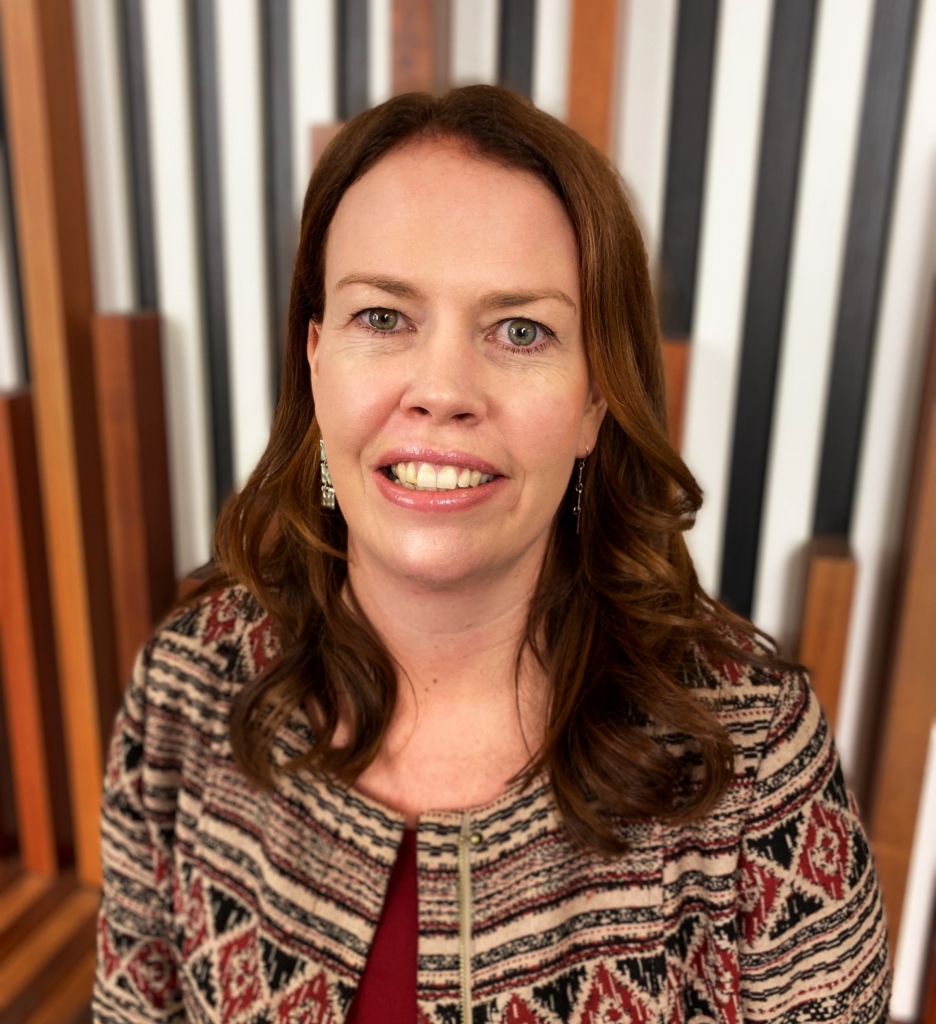 The New Zealand Rural Leadership Trust (NZRLT) are thrilled to appoint Natalie Bowie as our new Associate Trustee.
NZRLT Trustees are confident that Natalie's experience within the Primary Industry, Marketing/Comms, Governance and leadership will add great value to our Board activities and discussions over the coming year. At the same time Natalie will have the opportunity to gain greater understanding of governance processes under an experienced Board.
About Natalie
Natalie is a Marketing Manager for Primary ITO in Wellington and graduated from the Kellogg Programme in 2016.
She has completed various Institute of Director's courses, was the Vice-Chair of Dress for Success, a not-for-profit organisation in Wellington. She has held a number of leadership roles within agri-businesses and in the Department of Conservation.
Since completing a Te Reo course at Victoria University, Natalie has been studying towards a Masters in Indigenous Studies. 
Obituaries - Nuffield International
It is with sadness that we announce the peaceful passing of 1960 Canadian Scholar Frederick Arthur "Fred" Walsh C.M. – age 91, of Berwick, Nova Scotia, Canada.
He is survived by his wife, Mary, six children and extended family members.
Fred Walsh was one of the stalwarts that helped keep Nuffield Canada alive during its early days and we are pleased to share his obituary with you.
Read more about his life and achievements here.
Nuffield 2020/2021 Scholars National Focus Programme Tour (NFP)
This week our Nuffield 2020 and 2021 scholars started the North Island leg of their NFP Tour.
The tour is designed around Scholars' interest areas and strategic themes of innovation, value chain disruption and global trade systems. Along the way scholars will be capturing their observations so that they can develop a deeper understanding of the New Zealand agricultural sector.
Here's a quick snapshot of the regions they will be visiting and areas of interest the scholars will be observing on their three week road trip around New Zealand (following their team building exercise in Auckland earlier this week):
Northland region – culture and history, regional development, Aquaculture, fruit crops and genetics
Auckland region –   business, exports, innovation and root crops
Waikato and BOP –  horticulture and tech PVRs
East Coast and Rotorua – forestry, horticulture and Maori Agribusiness
Wellington –  safety, risk, policy, politics and international relations 
 Marlborough/Nelson – Matauranga Maori, Maori Trust models, Aquaculture and Viticulture
East & West Coast of South Island – safety and resilience
Canterbury – research, business models and entrepreneurship
Invercargill – after some critical reflective practice the tour ends with an overnight stay in Invercargill
NFP Tour Alumni Regional networking functions
Our Nuffield 2020 and 2021 Scholars have organised regional Alumni networking functions as they travel around New Zealand on their NFP tour. 
Keep an eye out for an email invitation (which you may have already received at the time of reading this newsletter) to attend a Nuffield networking event in your region.
We hope you can join us at one of these functions in a region nearest to you and connect and network with fellow Alumni. 
Nuffield NZ Biennial Conference
Registrations open early March.
In May this year we will be hosting the Nuffield NZ Biennial Conference in Masterton. This year's theme is 'Fast Changing Food Systems'.
The event will be held over three days and will include a full day's conference with 2018, 2019, 2020 and 2021 Nuffield Scholars presenting their research insights and topics.
We hope you can join us at this event to connect with your fellow Nuffielders, hear from influential and industry speakers and enjoy field trips in the rolling hills of the Wairarapa.
Make sure to save the date in your diary.
When: Thursday 27– Sunday 30 May 2021
Where: Wairarapa, Copthorne Solway Park, Masterton
Spaces are filling fast for the Kellogg Course starting in June 2021
Spaces are filling fast for our second Kellogg course this year that starts on 22nd June 2021.
Don't forget to share through your networks and encourage potential applicants who you think would be a great fit for the Kellogg Rural Leadership Programme to apply, and let them know that applications close on 15 March 2021.
Course dates : 22 June – 25 November 2021
Our first regional Kellogg Tai Tokerau Course starts in May 2021
This year, for the first time we will be hosting a Kellogg regional programme in Tai Tokerau (Northland).
Applications for this course closed in early February and we were pleased with the high calibre of applicants who applied – with 20 participants now confirmed on the course. 
This six-month programme will be delivered between 4 May and 21 October 2021.
Ben Maclauchlan 2020 Nuffield NZ Scholar
Rebecca Hyde
2017 Nuffield NZ Scholar
Rebecca Hyde who is a Farm Environment Consultant and operates under her own brand TFD Consultants Ltd has a vision for the Primary Industries – 'to sing the praises of the skills and value of our primary industries, as we do for New Zealand Sports Teams.'
Read more about Rebecca's vision for the Primary Sector in an article from this month's Countrywide magazine: https://ruralleaders.co.nz/time-to-celebrate-the-role-our-primary-industries-play/
Rebecca is also a current participant on the 2021 Kellogg Programme…
Jack Cocks
2021 Kellogg Course Participant
Jack Cocks who is part way through the Kellogg Rural Leadership Programme (the first Kellogg Course for 2021) is lucky to be alive.
Jack who is a sheep and beef farmer almost died from an aneurysm in 2013. Now he's sharing with other farmers what his recovery taught him about resilience. 
Read Jack's story here: https://farmstrong.co.nz/lucky-to-be-alive/
Primary Sector Leadership Opportunities
News from our Investing Partners
We have re-signed!
Rural Leaders are pleased to announce that we have re-signed another three year agreement with our long term Media partner NZ Farm Life.
We look forward to continuing our partnership with NZ Farm Life and thank them for their support in helping us deliver world class leaders in the Primary Sector.
NZ Farm Life publish two farming magazines, the Country-Wide and Dairy Exporter in print and online.
Latest news and events in the agri sector
E TIPU – The Boma NZ Agri Summit
Mark your calendar and get your tickets for E Tipu 2021: The Boma NZ Agri Summit on 11–12 May at Christchurch Town Hall. This is the must-attend event of the year: two days of international and national speakers, interactive workshops, valuable cross-sector networking, and more. Learn about new trends, innovative tech, and exponential changes coming at us. Most importantly, you'll learn how we can adapt our food and fibre sectors to be more innovative, sustainable, collaborative, and profitable now and in the future.
Get full details and secure your place now at etipu.boma.global.
Allflex & DWN Step Up Together Conference

Registrations are open for the Allflex and DWN 2021 regional conferences in Taupo, Ashburton and Queenstown.
Join other dairy women for workshops, interactive sessions, networking and supporting each other. All the perks of DWN's previous conferences packed into one day!
The Knowledge Hub
Catch up on the latest podcasts from GroundHQ's Knowledge Hub Podcast series.
Understanding Environmental Reform in New Zealand Agriculture. With Megan Hands & Caroline Read.
Call to all scholars: Update your details
Rural Leaders are updating our Scholar's records to further develop the search functionality on our website. The aim of this work is to make it easier for people to search for Scholar Research Reports on our website and to keep up to date with any new innovations, ideas and work being undertaken within the primary sector by our Nuffield and Kellogg Alumni.
Please spare a few minutes to update your details below to let us know what you have been up to recently.
Our programmes work in partnership with some of New Zealand's leading agribusiness organisations – click here for more.​