Welcome to the October issue of the Rural Leader newsletter. 
In this month's Ideas that Grow Podcast we hear from Katie Vickers, a 2019 Kellogg Scholar. Katie spoke to Farmers Weekly editor Bryan Gibson about her work as Sustainability Manager with Rural Leaders' Programme Partners, Rabobank.  
Registrations are coming through steadily for the 2023 Rural Leaders Agribusiness Summit. The Christchurch Town Hall will see 450 agribusiness leaders, producers and Food and Fibre Sector professionals connect and hear from influential national and international speakers.  
We share a few of the confirmed speakers with you on our dedicated website page. We will continue to add more detail in the coming weeks about this fast-paced, one-day industry forum. 
We're counting down to the Nuffield Awards. Hon. Minister Damien O'Connor will award the 2023 Nuffield Scholarship recipients on the evening of 8 November. We'll announce the winners on our social media channels soon after.  
Scholars on Kellogg Whanganui completed their final research reports and presentations last week. We'll be sharing these reports first with our partners and on the Rural Leaders' site soon after. 
Their research covers topics ranging from 'Are Māori under-represented in the governance of Agri-cooperatives in Aotearoa, New Zealand?' Through to 'Farming lessons from Te Ao Māori.'  
Applications for 2023's Kellogg Lincoln Programme One, 24 January start, close in just a few days. Even if you're not 100% certain about whether you'll do the January Programme, it's a good idea to get your application in before the close date. 
In Alumni in the Spotlight, we share an article on Stephen Wilkins, a 2013 Nuffield Scholar. In the article by Farmer's Weekly, Steve talks about the integration of dairy and arable – to improve the economics of milk production and to lower GHG emissions. 
Stay well, and we hope you enjoy this issue.  
The Team at Rural Leaders. 
Katie Vickers: Banking on a sustainable future.
Katie Vickers, a 2019 Kellogg Scholar, is on a mission to help regenerate our planet by influencing business practice to close the gap between purpose, people, and profit.  
 
Katie talks to Bryan Gibson from Farmer's Weekly about how her Kellogg research on nutrient dense food, beliefs, and her role as Sustainability Manager at Rabobank, are going some way to helping achieve that. 
Listen to the podcast below or follow this link to read the transcript.
Tickets are now available for The 2023 Rural Leaders Agribusiness Summit. It is a pan-sector forum that will focus on success stories of innovation and new approaches to Food and Fibre Sector business models.  
Themed Forefront, the Summit is to be held on Monday 27 March 2023, at the Christchurch Town Hall.  
The Summit is open to the public, especially industry producers and those working with producers. It will be a fast-paced and inspiring day featuring a line-up of national and international speakers.  
The day itself will be organised into three key speaker streams:  

Our World – Our Natural Environment 
Our People – Consumer Trends and Trade 
Our Future – Entrepreneurship and Leadership. 
The day concludes with the Summit dinner. 
Have a look at the lineup of the many confirmed speakers for the Summit.  
2023 Nuffield New Zealand Farming Scholarships Awards – 8 November.
After an extensive, two-day round of interviews on 6-7 October, the 2023 Nuffield Scholars have been selected.  
It will be a couple of weeks before we can make the Scholarship recipient's names public, but as mentioned in September's Rural Leader, they are from a wide range of industries across the sector.  
Held in Wellington, the awarding of the Nuffield Scholarships is one of the most important nights on both the Nuffield and Rural Leaders' calendar.  
The Hon Damien O'Conner presents the Awards at the Grand Hall in parliament. He will speak, along with Kate Scott, the New Zealand Rural Leadership Trust Chair, and many others – including the 2022 and 2021 Nuffield Scholars who all now have the benefit of overseas travel to draw on. 
Here's a quick run-down of how the Awards night is likely to run. And because we loved last month's timeline so much, we thought we'd go all timeliney on this too. 
Registrations.
Security check. Drinks, nibbles and networking.
Awards Ceremony
Congratulations to all 2023 Nuffield New Zealand Scholars!
Travel insights from our 2022 Nuffield Scholars
Parmindar Singh | Lucie Douma | Anthony Taueki
Research insights from our 2021 Nuffield Scholars
Lynsey Stratford | John Foley | Daniel Eb | Ben Anderson | David Eade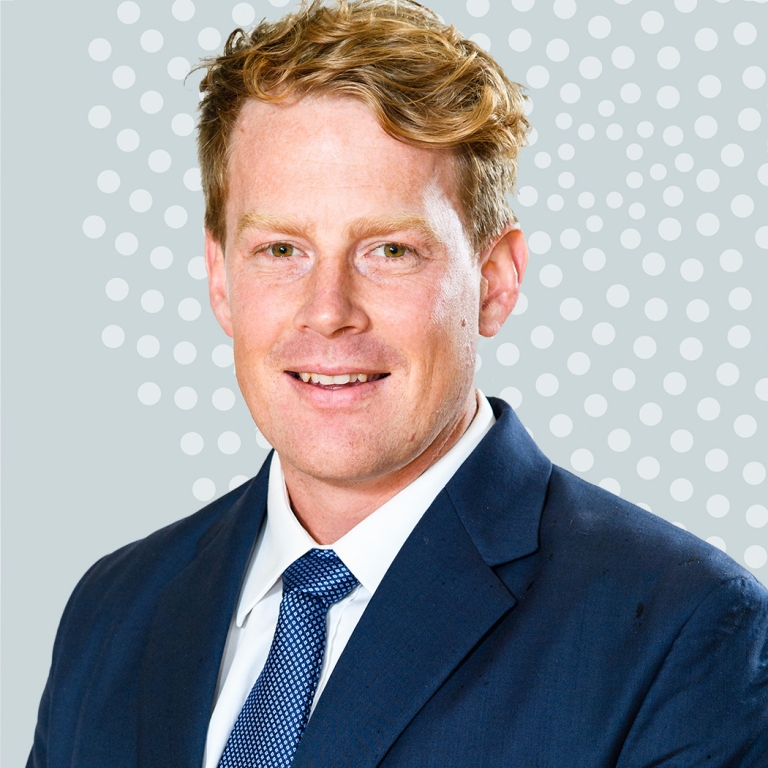 Kellogg Whanganui – Phase Three complete and Scholars graduate.
From research on data security for famers, to the future of North Island's marginal farming country, and from Iwi agribusiness supporting vulnerable Iwi communities, to protecting our social licence to grow cherries, Kellogg Whanganui has delivered a diverse and engaging cluster of research.  
In the coming weeks we'll share the reports with partners and soon after on our site, and in November's Rural Leader. 
Upcoming Kellogg Programmes and closing out 2022.
As 2022's Scholars join their fellow Kellogg Alumni; we encourage prospective new Scholars to complete applications and get them in as soon as possible. Applications are due by midnight Sunday, 30 October.
Here are our key Kellogg dates:
2022
Kellogg Whanganui Programme.
Congratulations to all Scholars from Kellogg Whanganui (K47). Facilitated by Phil Morrison, this cohort began their Kellogg journey in early May of this year to graduate last Friday (21st Oct) in Whanganui. We'll share their research reports in November's Rural Leader. Congrats once again from the Rural Leaders' Team.

Kellogg Lincoln, Phase Three. 
28 November – 2 December. 
2023
Kellogg Programme One, Lincoln: 24 January – 7 July 2023 
Applications close: This Sunday, 30 October 2022 (at midnight).
Kellogg Programme Two, Lincoln: 13 June – 30 November 2023 
Applications close: Sunday, 16 April 2023.
The application process is reasonably straight-forward and should take you about 60 minutes – answering such questions as 'What are your reasons for applying for the Kellogg Programme?' Along with listing education/qualifications and letting us know how you heard about the programme.  
Regarding the above, we should make it clear that you do not need a degree to do the Kellogg Rural Leadership Programme. We're looking for a diverse cohort of people, all able to contribute something different to conversation – even if you don't normally speak up, we assure you that by the end of the programme you'll have plenty to say.  
Good luck with your application and we look forward to seeing you – or someone you may recommend, on the Programme.  
Register your interest and advance your career and your industry or fire us an email to let us know who you believe we should send the 2023 Kellogg brochure to.

Older Kellogg Research reports.
Recently we have been uploading and improving the presentation of older Kellogg reports on the Rural Leaders site. Reports dating back some years, often required those interested to download from Dropbox. This is a less than ideal process and just isn't possible for many due to business security reasons.  
We're aiming to work back to 2015 and are currently at about 2020. It's an involved process and in time we hope to upload and improve the way we present as many older Kellogg reports as possible – with the use of a new online template. For reports older than 2012/2013, physical copies have always been held at the Lincoln University Library.
Congratulations Phil Morrison - Kellogg Facilitator, and newly elected Councillor.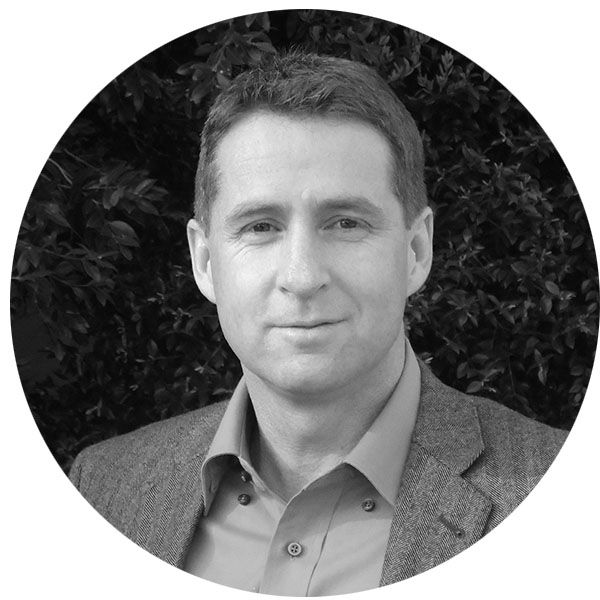 A special congratulations to Phil Morrison, Kellogg Facilitator, Consultant, and now newly elected Councillor for the Invercargill-Rakiura Regional Constituency.
Cr Morrison was part of the Regional Forum, a community group that advised the council on methods to improve Southland's freshwater quality. He was also a lead writer of the group's report that contained 116 recommendations to council.
Phil has just facilitated Kellogg Whanganui – he's a busy man.
Congratulations once again Phil.
Nuffield Triennial International Conference.
Stephen Wilkins, 2013 Nuffield Scholar.
In this article, NZ Farm Life Media interviewed Stephen Wilkins, a 2013 Nuffield Scholar. In the article from Dairy Exporter, Steve talks about the integration of dairy and arable – to improve the economics of milk production and to lower GHG emissions. 
Steve is based in Athol, an idyllic area on the road between Te Anau and Queenstown. He's an innovative sheep and beef farmer who also grows grains.  
It's his integration of dairy and arable that may provide a future model for New Zealand, with benefits including milk production cost reductions, lowering greenhouse gas emissions and reduction of nutrient losses on dairy farms too.
"Thirty to 40 years ago, before the dairying boom, most dairy farmers had some sort of cropping on their farms. It's only recently we've had a monoculture of just grass." 

Vice-chair of the Foundation for Arable Research (FAR) and chair of its Research and Development Advisory Committee, Steve said the economics and benefits of feeding grain to dairy cattle were well established. 
DairyNZ re-elects Tracy Brown to Board.
DairyNZ Director and 2020 Nuffield Scholar Tracy Brown, retired from the board by rotation and successfully stood for re-election to DairyNZ's board.  
Read the full press release or watch the AGM video.
Beef + LambNZ Awards winners.
The Awards night acknowledged the people and the innovations that help to make New Zealand's grass-based red meat industry among the best in the world. In case you haven't heard, the winners on the night were:
The Ballance Science and Research Award was won by Rural Leaders' Academic partners Lincoln University and their Dryland Pastures Research Group.  
The Datamars Livestock Technology Award was won by software decision support-tool Farmax Ltd.
The Gallagher Innovative Farming Award - Canterbury-based calf rearing business Maatua Hou Ltd won this award.
The Silver Fern Farms Market Leader Award was won by Coastal Lamb Ltd.
AgResearch Emerging Achiever Award was won by Cambridge-based Estee Browne, the breeding programme manager for Browne Pastoral Enterprises.
The Rabobank People and Development Award was won by friends of Rural Leaders the Agri-Women's Development Trust (AWDT). AWDT empower women to accelerate change in the primary sector and in rural communities.
The FMG Rural Champion Award was won by the Tairāwhiti-based Sandra Matthews. Sandra setup Farming Women Tairāwhiti.
The Alliance Significant Contribution Award was won by AgResearch scientist David Stevens.
The B+LNZ Regional Leadership Award, went to the East Coast Rural Support Trust. The Trust was represented by Hawkes Bay farmers Mark Barham, Jane Tylee and former farmer and Anglican priest Steven Thomson.
Survey for the future direction of the Primary Sector Workforce Programme.
Rural Leaders have been approached to help promulgate a survey to our programme alumni.  
As part of a larger project, the survey seeks wide engagement with a range of people from different industries within the Food and Fibre Sector to help chart the next phase of the Primary Sector Workforce Programme. If you're happy to participate, the survey can be found here: https://www.surveymonkey.com/r/PSWPSurvey.   
The survey is intended to be answered by a wide range of people (ie. employers, business owners, managers, directors, contractors, employees, sector support organisations and services, trainers and educators and sector representatives).   
If you have any questions about the survey, please contact the Workforce Team (workforceteam@mpi.govt.nz)at MPI, or Jessie Williams-Shigeeda  (J.Williams-Shigeeda@morrisonlow.com) at Morrison Low.  
Dairy Women's Network Trustee vacancy.
Do you have the skills to think differently and strategically, consider new approaches and challenge the status quo? Have you got governance experience in sectors that are experiencing significant change?
We're looking for future Trustees that inspire those around them, that can make excellent strategic decisions, know how to put robust policies in place, and understand risk and organisational performance.
We'd like to know what you think of the Rural Leader and of you have any ideas on how we could improve it.
Our programmes work in partnership with some of New Zealand's leading agribusiness organisations – click here for more.​