On summing up the Summit and Triennial Murray King, Rural Leaders' Summit Chair said, 
"We couldn't have hoped for a stronger group of people to share this experience with. From our hosts to our delegates, and from our Summit speakers to those who attended the Nuffield Triennial Conference and the Rural Leaders' Summit. 
It was an incredible opportunity to share knowledge, ideas and for deeper connection to the people in the global food and fibre sector."
Nuffield Triennial Conference Committee Chair, Michael Tayler, "…it has been a privilege to spend the past week with delegates. 
We hope that they have enjoyed themselves, renewed old friendships, made new ones and have gained insights and knowledge they can take back to their respective fields. 
We now look forward to visiting Ireland in 2026." 
We'll do a full wrap up of the Triennial in April's Rural Leader, including sharing some of the professional images and video taken during the tours and a few key statistics. 
For now, we share some of the best images from delegates and few of our own too. 
The 2023 Nuffield Triennial Conference in images. 

Friday 24 March 
2023 Nuffield Triennial Welcome Function and Dinner – Cardboard Cathedral. 
Image One: Two Nuffield Tractors welcome guests at the front of the venue. 
Image Two: Lucie Douma, 2023 Nuffield Scholar, with her Nuffield Ireland counterparts.
CULTURE: Traditional Banks Peninsula Tour.  
Image One: Matt Iremonger speaking about Willesden Farm. 
Image Two: Don Macfarlane, James Parsons and others listening. 
Image Three: Onuku Marae, near Akaroa.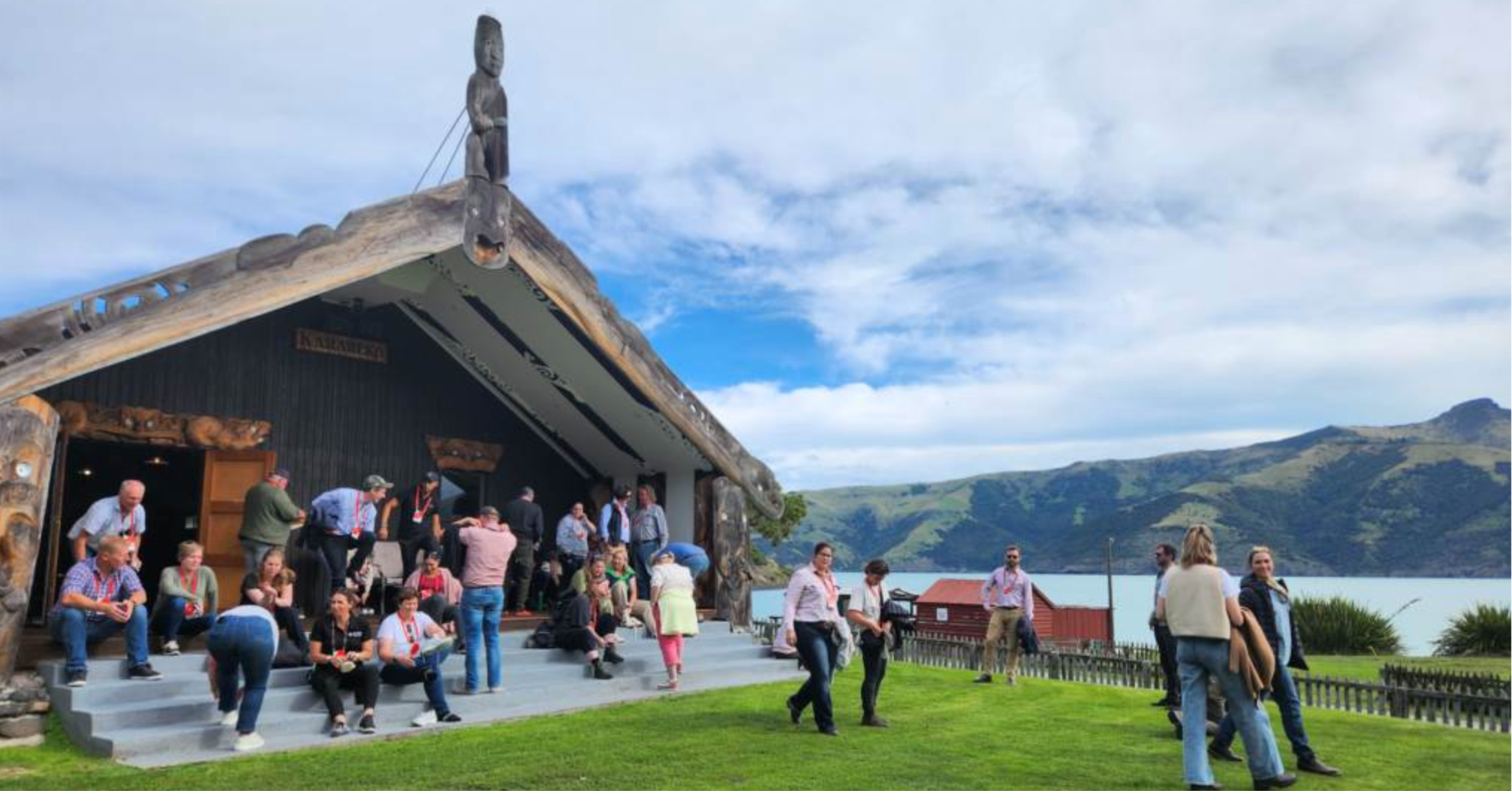 Sunday 26 March 
LAND: New Approach to Scale.  
Image One: Dinner, The Tannery. Video of deceased Australian Scholar, Chris Reichstein. 
Image Two: Pamu Farms dairy operation, Eyrewell. 
Image Three: Tour group at King's Truffles. 
Image Four: Bill Lee, 1987 Nuffield Scholar, talking black truffles. 
Monday 27 March 
2023 Rural Leaders Agribusiness Summit. 
Image One: The final panel discussion of the Summit. 
Image Two: Lunch break in the Town Hall foyer. 
Tuesday 28 March 
Tekapo. 
Image One: Delegates are met with snow in Tekapo.

Wednesday 29 March 
LAND: Mackenzie Basin Majesty. 
Image One: Haldon Station – Mackenzie Basin. 
Image Two: Hosts address the tour at Haldon Station. 
Thursday 30 March 
LAND: Natural Delights. 
Image One: The road south. 
Image Two: Cardrona Distillery. 
Friday 31 March 
LAND: The Seeds of Change. 
Image One: Wilkins Farming. Steve Wilkins, 2013 Nuffield Scholar, on left. 
Future: A Centre for Growth. 

Image Two: Plant and Food Research Summerfruit Breeding Programme.

Saturday 1 April 
Image One: International delegates on a morning swim. Lake Wakatipu. 
Image Two: The Gala Dinner, circa midnight.
Image Three: Nadia Lim and Steve Wilkins, Royalburn Station. 
Sunday 2 April 
Technical Tours begin. 
Image One: Alliance operation. 
Image Two: In the Woolshed. 
Image Three: Eric Watson and David Weath explaining world record wheat production.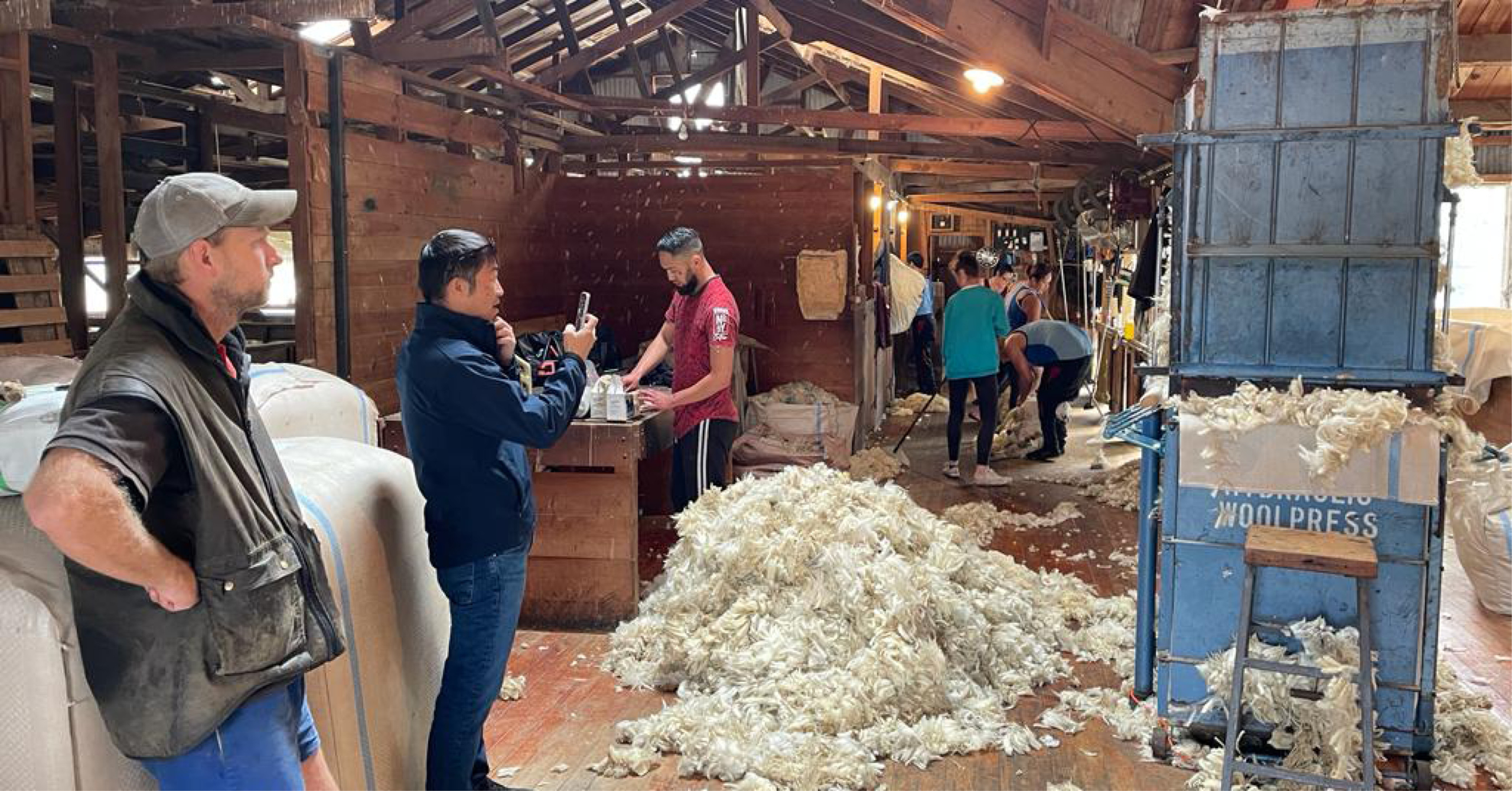 Monday 3 April 
Technical Tours begin: Arable and Innovation/Animal Pasture. 
Image One: Last stop – Lorne Station. 
Image Two: Back to the start! Tour arrives back at Distinction Christchurch.